THE BIG BOAT "2018 2-Day Regional" will be held 8/4 and 8/5 (2 Day Event – 40 max)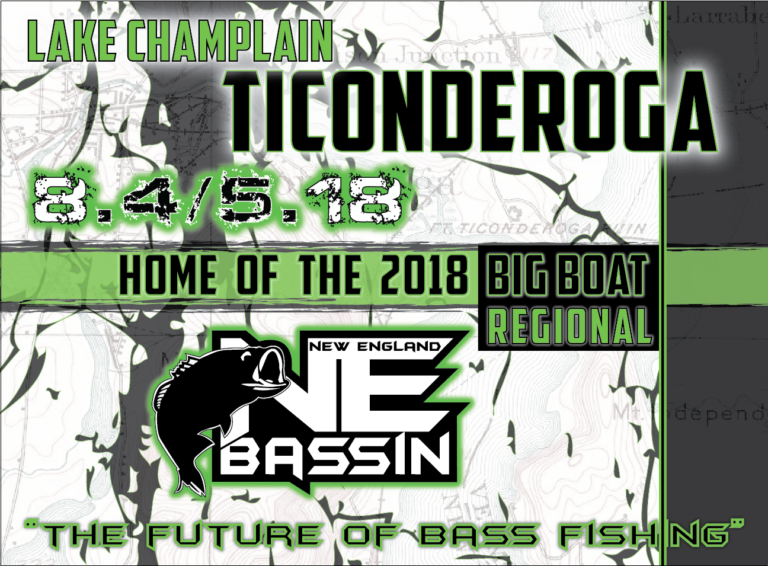 More info to follow.
As a friendly reminder, you needed to fish with us in 2017 to qualify for this event. All teams/anglers who qualified in 2017 for this event MUST be current members as well as in good standing in 2018 with NEBASSIN in order to fish this event.

---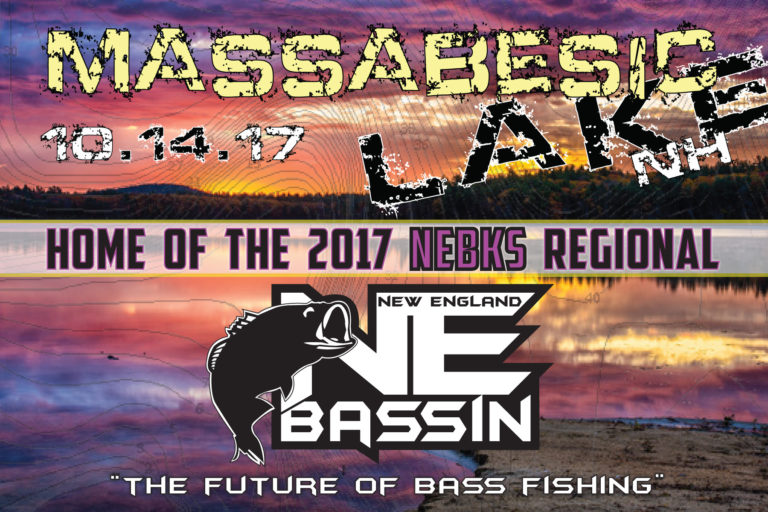 NEBKS "2017 Regional" will be held October 14, 2017  at Massabesic Lake in New Hampshire (40 Boat max)
This Regional form needs to be printed, filled out and sent in (Deadline Oct 1st)
After Oct 1st – Oct 8 there will be $20 late fee. No forms will be accepted after Oct 8th. – CLICK kayak regional form
We are projecting around $4,000 in cash payouts at the ramp with a full 40 boat field. We will payout 1 out of every 4 anglers.
Final Payouts will be posted before the event.
The Nebassin NEBKS regional in NH is only a few days away which a lot of us as are very excited for.
Info: 10/14/17
– Mandatory meeting (roll call) at 5:30 am at the check in table. (anyone late for this meeting will automatically be last boat in the order your late!)
– Following the morning meeting, from 5:40-6:05am will be the check-in time to receive your brackets and have us check your hawg troughs. 
– After you check- in you then allowed to get your rigs ready for the event. 
– 645am will be the meeting on land to go over simple rules, mentions sponsors among anything else. 
– The event is from 7am to 3:30 pm
– Food will be catered in around 4 pm
– After the weigh-in we will have a raffle among awards as we are eating together.
– Estimated total payout in cash will be around $3,165 with 28 anglers. I think there are a few checks in the mail which would make this only go up. 
We are Looking forward in seeing and meeting some new anglers as well as hanging out with some familiar faces and friends! Memories will be made for sure! Letsssss gooooo!!!!
As far as the ramp were we are launching, this is the rough address: 519 Manchester Road, Auburn NH (Images are below to help you find your way)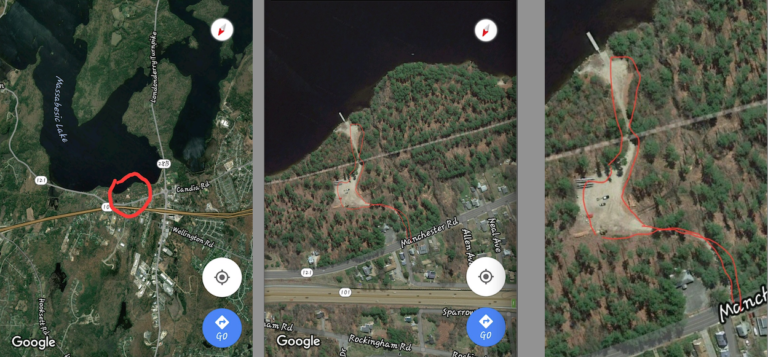 The Quality Inn is our official NEBASSIN hotel for our 2017 Regional event.
Book your room(s) ASAP as the deadline of (9/19) has past. You can still get
the room deal for the $99 rate if there are rooms available.  The longer you wait they will be sold out as its a busy weekend in NH this weekend.
This is the best rate in the entire area by far!!!
Click the link below and or feel free to call and give them the information below.